God Bless America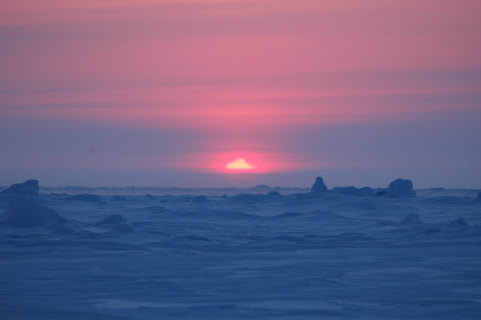 This is a picture of a solar eclipse over the Arctic Ocean.
It was taken on 18 MAR 2007 at Ice Camp APLIS
located at about 73N / 145W, about 180 miles
north of Deadhorse, AK, the beginning of the
Alaska Pipeline.
Click the picture for a larger image.
Click here for the "postcards" sent daily from the camp.