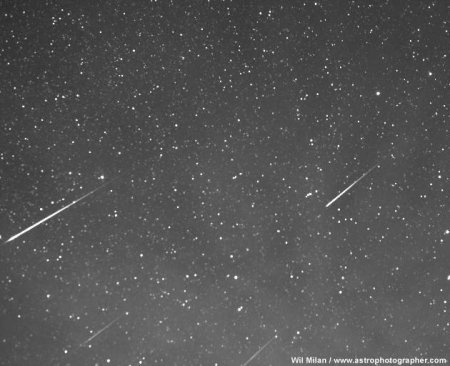 Astrophotographer Wil Milan (www.astrophotographer.com) captured this image during the 2001 Leonid meteor shower early on November 18, 2001.
---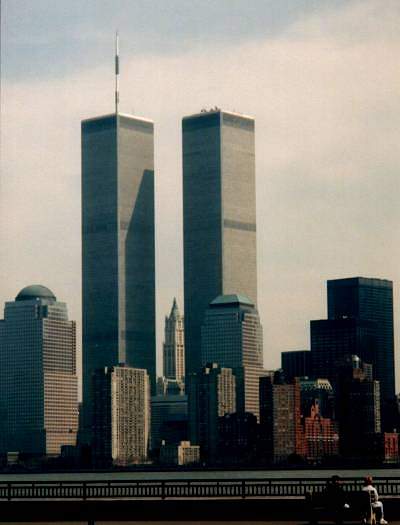 The World Trade Center in New York City
standing proudly prior to the cowardly attacks
on September 11, 2001.
---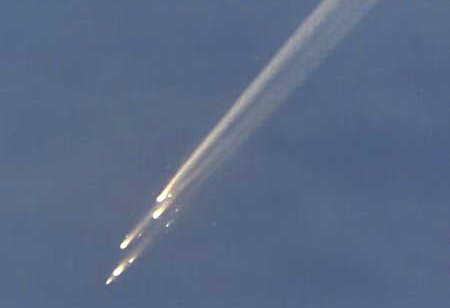 After 86,331 Orbits, Mir Space Station's
15 Years In Space (Feb 19, 1986 - Mar 23, 2001)
ends in the South Pacific at
175 West longitude and 25 South latitude.
---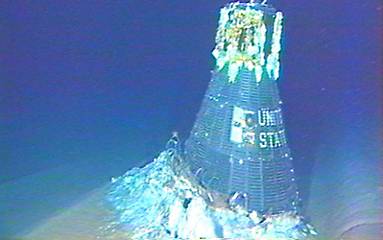 This is the "Liberty Bell 7" Mercury capsule that sank
out from under Virgil "Gus" Grissom at the end of his
flight on July 21, 1961. It was recovered from the
ocean floor in the summer of 1999.
---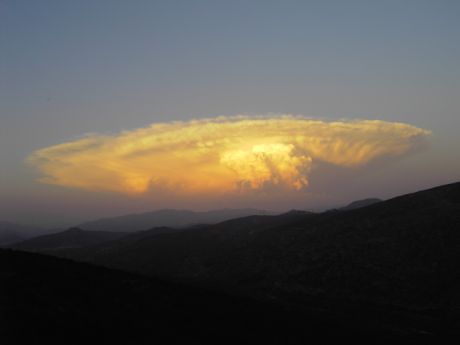 This is a picture of a huge thunderhead over the
southern California desert. I took this from my deck on
Aug 17, 2004. It reminds me of a "mothership" from
the movie "Independence Day"