---
I began reading Cussler's "Dirk Pitt" novels many years ago and have enjoyed every word! I've read all of the novels and am now re-reading them in the order in which they were written.
I began to collect Cussler FIRST EDITIONS several months ago and have put together a nice collection. I'm still looking for some of the "rarer" ones and am adding them to my collection when I can.
Here is a listing of Clive Cussler's books
I've included here a listing of my collection which I will update as it grows...
MY COLLECTION
Here is a link to a short biography of Clive Cussler...
CUSSLER BIOGRAPHY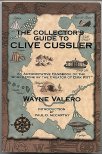 I have depended upon a wonderful book by Wayne Valero called "The Collector's Guide to Clive Cussler." You can buy this great book directly from the author by e-mailing him with your request. The book costs $17 with $3 shipping and will be signed by the author, if you wish.
CONTACT WAYNE VALERO

The Clive Cussler Collector's Society is a group of collectors that help and encourage reading and collecting Clive Cussler works. They also put together and annual CONVENTION. Check them out here.

Carole Bartholomeaux (Bartholomeaux / Public Relations, Inc.) is Clive Cussler's Publicist. Her website is at this link.


NUMA (The National Underwater & Marine Agency) was founded by Clive Cussler in 1979. Here is a link to the NUMA HomePage.
NUMA HomePage

G. P. Putnam (aka) Penguin Putnam Inc. is Clive Cussler's new publisher. You'll find an up-to-date bio at this link.


Simon & Schuster (Clive Cussler's former publisher) has an area on it's website devoted to Clive Cussler. There is a book list, short bio, and a great discussion board. Check it out here.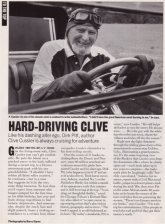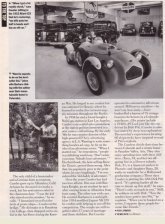 Clive Cussler was featured in the Sept 21, 1992 issue of "People" magazine. Click on each image to read the article.